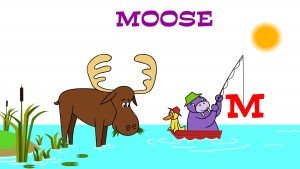 In 2008 Magpie 6 Media opened its doors in Dublin, Ireland. It was founded by husband and wife team, Clifford Parrott and Christina O'Shea. Between 1999 and 2008, Cliff and Christina had a boutique animation studio in Los Angeles, California where they created and produced television and web-series, commercials and interactive media for notable clients such as Adam Sandler, Damon Wayans and Dana Carvey.
Up until mid-2014, Magpie 6 Media created and (co)produced its own children's TV series such as "The Travels of the Young Marco Polo" and "Rocka-Bye Island" (aka Inis Spraoi). The studio also created and produced over 80 animated shorts for Disney Online which were aired on Disney Junior in the US.
Currently the studio is focused on creating original concepts for children's books, television series, mobile media and theatrical features,.
Clifford Parrott - Originating from Boston, Massachusetts, Cliff began his animation career back in the 1990's while volunteering as a cel -painter for Boston based studios producing local TV commercials. After finishing course study on Classical 2D Animation at the famed Vancouver Film School and winning several awards for his student film "The Inbetweener" (2000), he made his way down the west coast to sunny Los Angeles where the animation industry was experiencing an explosion in the Dot.com boom. Like all things that explode and go BOOM, the animation industry was dishevelled for a time after it when bust. But during the Dot.com era a new unforeseen animation software came of age; Macromedia's Flash. With this new technology, Cliff worked on Hollywood's first theatrical feature made in Flash and co-authored a book on the subject "Hollywood 2D Digital Animation: The New Flash Production Revolution" (Thompson Press 2004). Cliff had the great fortune to work at several networks and studios in LA: Comedy Central, Renegade Animation/Cartoon Network, Revolution Studios, etc. In 2008, opportunities arose in Ireland to work on the children's TV series, "Noddy in Toyland" so Cliff, Christina and their one-year-old son at the time moved to Dublin and soon thereafter Magpie 6 Media was born.
Christina O'Shea – Christina started her career in Los Angeles in the early 1990's where she became a fine art painter and a graphic artist. She worked for design studios and freelanced for corporate clients. Christina joined Cliff working on various animation projects in the roles of graphic designer, compositor, technical director and producer for her studios both in Los Angeles and in Dublin.
Christina and Cliff collaborate on creating innovative and entertaining children's and family friendly story concepts.